Ignition Repair Service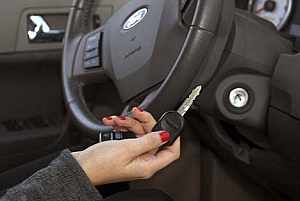 Auto ignition repair is another one of our many services we provide. Don't hesitate to call us if you have an issue with your ignition. Our technicians are extremely versatile. We know how to solve any of your car and ignition problems. Your ignition is the part of your car that starts your engine, so it is extremely important to take good care of it. The specialists at Car Locksmith Mesa are ready to help you do just that.
Car ignition repair can be stressful. The ignition is an extremely important part of the car. It is the component that is in control of starting your engine. Take care of it by calling a professional if you ever notice any problems with it. Calling a technician when you notice a problem can save you money in the future. Fixing something such as a jammed or stuck ignition is far cheaper than a complete ignition replacement.
Quick Solutions To Ignition Jams and Broken Keys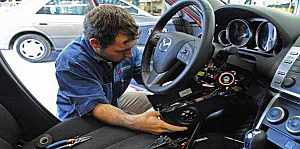 Is your ignition jamming? Perhaps it is only partially turning. Maybe it is not turning at all. Have you tried jiggling the steering wheel while turning the ignition? If that does not work either, you may need professional help. Allow Car Locksmith Mesa to step in and help you when this happens to you. Ignition switch repair is a problem our employees know how to handle. Simply call and give us some basic information about your car. We will be there in minutes to perform an ignition repair for you. 
You may have a broken key in ignition. This can be a complicated issue for most drivers. Many people panic and try to remove the key themselves. This can lead to even more ignition repair in the future. If your key breaks while in the ignition, simply call one of our technicians to help. We can safely remove your key without doing any damage to your ignition.